As a head of product for a Web or Cloud company, good content and good usability are paramount. But sometimes the volume content makes that really challenging. It's hard — and sometimes impossible — to write the code to keep up. That's where the crowd comes in.
There are five applications of crowd microtasking that can help. These are summarized below, with a link to a more detailed description on our website.To start things off, let's hear directly from a customer on how she used CrowdFlower to solve her problems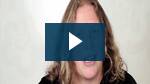 Harness the power of the crowd to learn exactly what people are saying about your applications. By using human power to gather the information, the results are more accurate and provide deeper insight than automated sentiment analysis.
You give us the topics and we give you well-written, thoughtful, and original content. Our writers provide copy in many different languages and have experience across an array of topics. We'll match the right talent to your application.
24/7 review within minutes of submission. Keep offensive, inappropriate, and off-topic content off of your application. Highlight and promote the best contributions. Stay compliant with the rules of app stores like Apple iTunes and Google Play. Keep your community safe and thriving.
Want to find out if your search system is doing its job? Automated data collection can only go so far. Harness the brain power of over 5 milllion microtaskers to get real, human data. Pinpoint underperforming queries in an instant, and use the information to train your search algorithm.
Use the crowd to classify everything from products to events to advertisements. Whatever your application needs to better deliver information to users, we can provide. Our system is designed to make sure everything ends up in the right place – where it can be found!